Need A Gas Safety Certificate?
As Gas Safe Registered professionals, Horrell Heating & Plumbing is proud to offer the following services you can trust:
Gas Safe inspection of up to 3 appliances
Inspection of the physical condition of all gas appliances and piping
Certified inspection, installation and repair of all pipework
Air vent installation and repairs
Boilers and heaters installed and repaired
Issuance of Gas Safety Certificate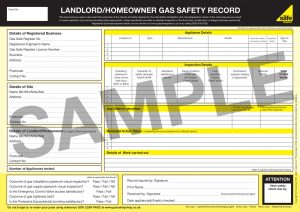 As a home or business owner, it is your responsibility to have any installations or repairs to gas appliances, fittings and piping inspected only by a Gas Safe certified engineer.
At Horrell Heating & Plumbing we can assure you that you will be in compliance with all the rules and regulations and that safety is our primary concern.