Bathroom Fitters in Plymouth
When it comes to the ultimate in bathroom design & fitting services, we can offer:
Honest and reliable quotes on all work
Expert and experienced plumbing and gas engineers
Safety compliant fixtures and fittings
Wet rooms for elegant bathroom design
New builds and renovations
Compliance with local building codes and ordinances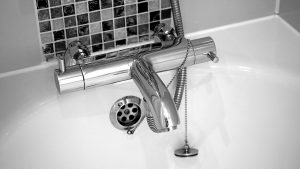 As the second most used room in any home or office, bathroom design and fitting must take precedence when building or renovating any structure whatsoever. Horrell Heating & Plumbing is passionate about both design and function and so our licensed engineers take the time to ensure your bathroom is designed per your requirements with fittings that work as good as they look.
For new builds, repairs and renovations, you can trust our design and fitting services to go well beyond any expectations you've set out for us. We always go the extra mile.